Before $10000
Dec 20, 2019
The growth of quotes in the BTC / USDT pair led to a surge in activity on the part of traders. Today, what the entire market does is observe the main coin BTC.

The price movement in the BTC / USDT pair has formed a downward wedge, a reversal pattern. Judging by the size of the figure, the exit from it will be quite sharp and with a high probability, the price will leave to conquer 10 thousand +.

There is also an interesting situation with long positions on different exchanges. Shorts have been actively closing for the last 3 days, giving fuel to the growth of quotations, while the longs are gaining more and more, and the number of contracts is breaking all records.

It is worth paying attention to the divergence on the RSI indicator on the daily chart. This discrepancy also indicates a price increase.
We do not forget how the market can be deceiving, for this reason, stop loss and risk control should always be a priority.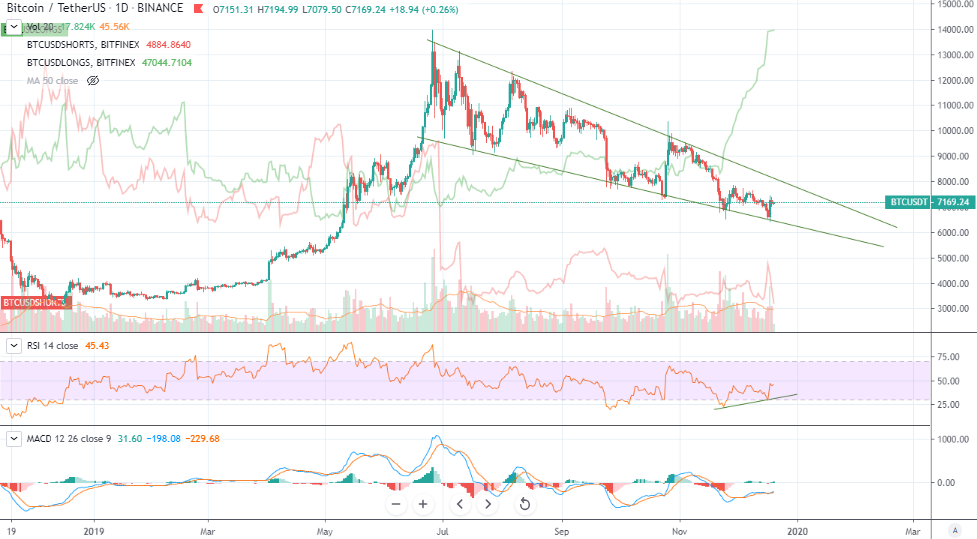 Recents posts