No Hint Of a U-turn
Dec 27, 2019
If Bitcoin is still trying to show local growth, then in the ETH/USDT pair the bears dominate in full.
The price can't overcome the mark of 130, thereby the market shows the buyers weakness. The price continues to narrow, forming another equilateral triangle, the exit from which will indicate a further direction. But as we see from previous cases, the price seeks to repeat the breakthrough to level 100.
Google added panic removing the ability to download the MetaMask Ethereum wallet from the store, when cleaning up mining applications. The market usually doesn't react very positively to such news. But as it became known later, they returned it, but this didn't add optimism to the market.
The resistance remains the level of 120.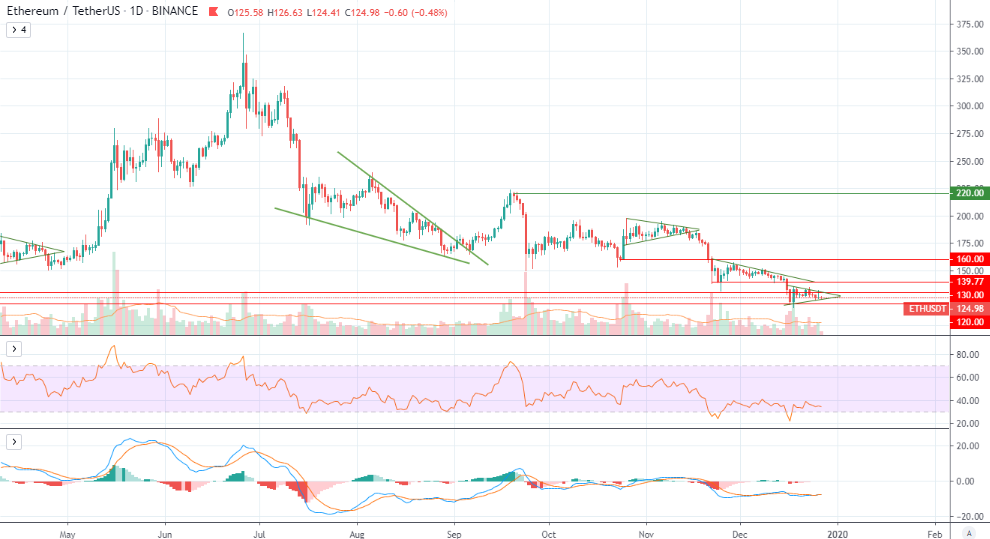 Recents posts