BTC/USDT Is Waiting For Breakthrough
Dec 9, 2019
The uncertainty has formed in the market again: quotes show low volatility and slow trading volumes.
This situation led to a symmetrical triangle formed on the chart. The next short term trend will be shown after the exit from it.
History shows that such triangles go in the last local trend direction. This isn't a positive trend for the BTC holders.
Note, a record number of long positions were opened on the Bittrex exchange, but this fact didn't affect the rate in any way. In the event of a price fall, this situation can play a trick on traders who play for increases, and close the entire volume of 13,000 BTC in the stop. In this case, there will be a risk of price rollback to the 7000 price level and below.
We will see an increase to 9000 in the case of a breakthrough of the triangle upper border.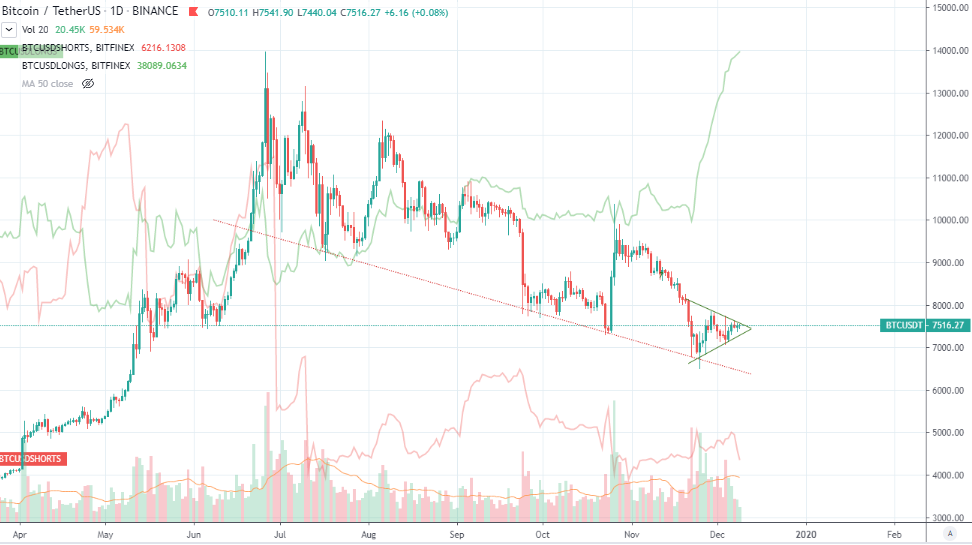 Recents posts